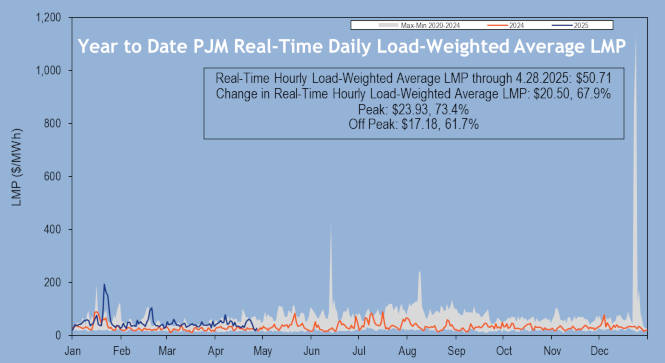 Welcome to Monitoring Analytics
Monitoring Analytics was established in 2008 as the fully independent external market monitor for PJM Interconnection by the Market Monitoring Unit of PJM. PJM Interconnection, a regional transmission organization, ensures the reliability of the electric power supply system in 13 states and the District of Columbia.
Since 1999, the PJM Market Monitoring Unit has been responsible for promoting a robust, competitive and nondiscriminatory electric power market in PJM by implementing the PJM Market Monitoring Plan. Monitoring Analytics continues to serve as the Independent Market Monitor for PJM under a long-term contract. Monitoring Analytics also has extensive experience producing reports on a variety of market topics.
The establishment of Monitoring Analytics as a separate, independent company permits us to offer new clients the comprehensive and rigorous market monitoring capabilities we have built over the past decade.